Life drips from your inky tongue
Or perhaps just silly words
Things of feathers and old fears
Things you scream from trembling hand
A trail of murky ink as
Your sweat, blood, and tears

In the light you weep aloud
Crawling through trenchant margins
To the issue of a page
Inching on ballpoint belly
Perhaps towards the Nobel Prize
Or a crumpled ball your grave

You, the gun of fighting words
The distant lovers' kiss, such
Love and hate have held you in
You, the voice of the mute and
Sword for broken hands
You cannot comprehend
The life your tongue has trapped


---

Delighted that my poetry collection with this piece won a

Scholastic Silver Key

! Check out their site for more information on guidelines and deadlines. Excellent opportunities for aspiring artists and authors alike!
Powered by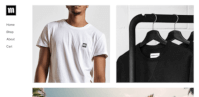 Create your own unique website with customizable templates.