Oh, we your loving children
Suckled oil from your breast
Drained you from your crust
And burned the crumbs we left

We gouged out your body
You, a gaping fish to gut
Drilled machines like butcher's blade
As bony trees fell cut

We dipped our metal claws
Deep in your leafy skin
Tearing chunks of boulder flesh
With greed our pleasured sin

We rigged and fracked and stripped you
Straight down to your core
Then stamped our cement feet and
Demanding you give more

Oh, mother you are hurting
Your pain and rage are wild
If only I could heal you
I, your loving child

---

Delighted that my poetry collection with this piece won a

Scholastic Silver Key

! Check out their site for more information on guidelines and deadlines. Excellent opportunities for aspiring artists and authors alike!
Powered by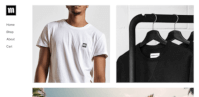 Create your own unique website with customizable templates.